While the entire nation had just begun to mourn the untimely death of Irrfan Khan, we had to say goodbye to another Bollywood legend – Rishi Kapoor. His unmatchable career has given us not only brilliant movies but also incredible songs. Here are the best Rishi Kapoor songs to remember him by.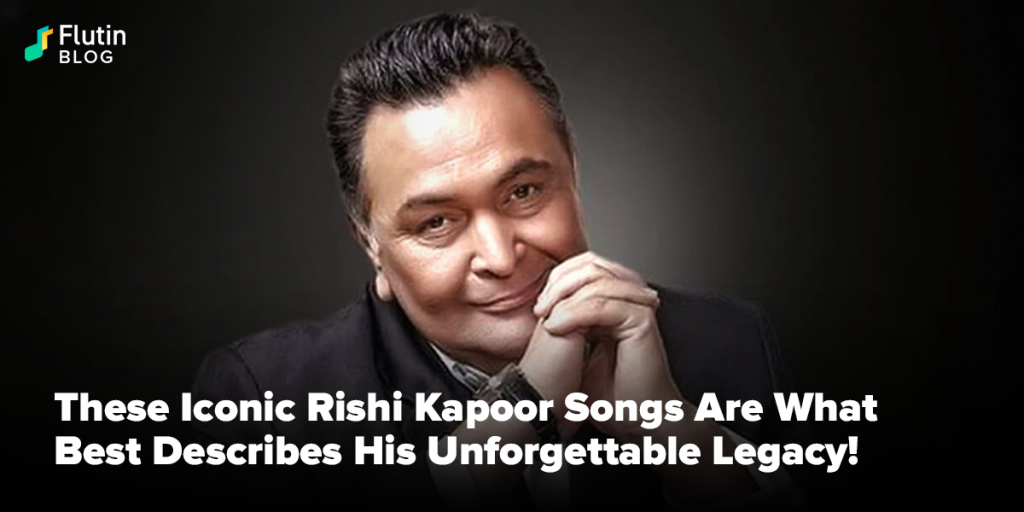 On 30th April 2020, Rishi Kapoor passed away after fighting a long battle with leukaemia. In an extraordinary career spanning fifty years, Rishi Kapoor gifted us with numerous remarkable movies as well as some of the best musical hits that Bollywood has ever produced. Take a moment to bid farewell to another Bollywood legend and remember him by these best Rishi Kapoor songs.

1. Hum Tum Ek Kamre Mein Band Ho – Bobby

This song is still a favourite among couples and aspiring lovers. It captures the essence of teen love beautifully. Even after all these years, you can still feel the underlying sexuality of this evergreen romantic number.

2. Tu Tu Hai Wahi – Yeh Vaada Raha

Name a more iconic romantic song, we'll wait. The title song of Yeh Vaada Raha is the perfect song to sing for your crush whilst declaring your love for him or her. The beautiful lyrics put into words what your heart feels for your loved one.

3. Ek Main Aur Ek Tu – Khel Khel Mein

Another evergreen romantic number, this song is arguably one of the most memorable Rishi Kapoor songs of all time. It describes the butterflies in one's stomach and the thumping of the heart upon seeing one's love in the most incredible way.


4. Meri Umar Ke Naujawano – Karz

Even though this song was first released in the 80s, it's still a huge hit among music lovers. This song has managed to break all boundaries of generation gap and still moves people out of their seats and leads them to not being able to resist themselves from singing the chorus.

5. Bachna Ae Haseeno – Hum Kisise Kam Nahin

No list of the best of Rishi Kapoor songs is complete without this timeless hit. A song that gave boys their anthem, you cannot help yourself from moving your leg and singing along.


6. Khullam Khulla Pyaar Karenge Hum Dono – Khel Khel Mein

This is the song that has been convincing couples in love that they aren't doing anything wrong and giving them the courage they need to be open about their relationship for decades.

7. Pardah Hai Pardah – Amar Akbar Anthony

An ever-dependable Mohammed Rafi, an evergreen Rishi Kapoor and qawali – this fun number from the Manmohan Desai classic had it all. Rishi Kapoor's Akbar Ilahabadi manages to woo his ladylove all the while antagonizing her father in this energetic qawali for the ages.



8. Chandni O Meri Chandni – Chandni

Rishi Kapoor romancing Sridevi in the beautiful snow-clad peaks of Switzerland made a lot of young men back then feel inadequate for their women. As larger than life as he was, Rishi Kapoor was forever the chocolate boy for a whole generation of women.

9. Main Shayar Toh Nahi – Bobby

This is the film that established Rishi Kapoor as the chocolate boy of the Hindi film industry. The debut film of Rishi Kapoor gave us one of the most romantic songs of its era, along with the beautiful pairing of Dimple Kapadia and Rishi Kapoor.

10. Teri Umeed Tera Intezaar – Deewana

The quintessential song about waiting for love, this song, in many ways, gave a lot of people hope. Sung by Kumar Sanu, this 90s ballad is the reason an entire generation gets nostalgic about love whenever it is played.
Rishi Kapoor, though not with us anymore, will always be with us through these iconic musical melodies. Download the Flutin app and listen to these for free while you pay your tribute to a Bollywood legend.