The gracious beauty of Indian women has always remained unmatched. And some of these women have time and again proved it and made India proud on the international stage by winning the titles of Miss Universe and Miss World. But that wasn't the end of the road. Many have gone on to showcase their sheer talent in Bollywood and made it as super successful actresses. Yes, we're talking about the likes of Aishwarya Rai Bachchan, Sushmita Sen, Priyanka Chopra Jonas and Lara Dutta. Today, we take a look at 7 iconic Bollywood songs that remind us of their beauty as well as talents.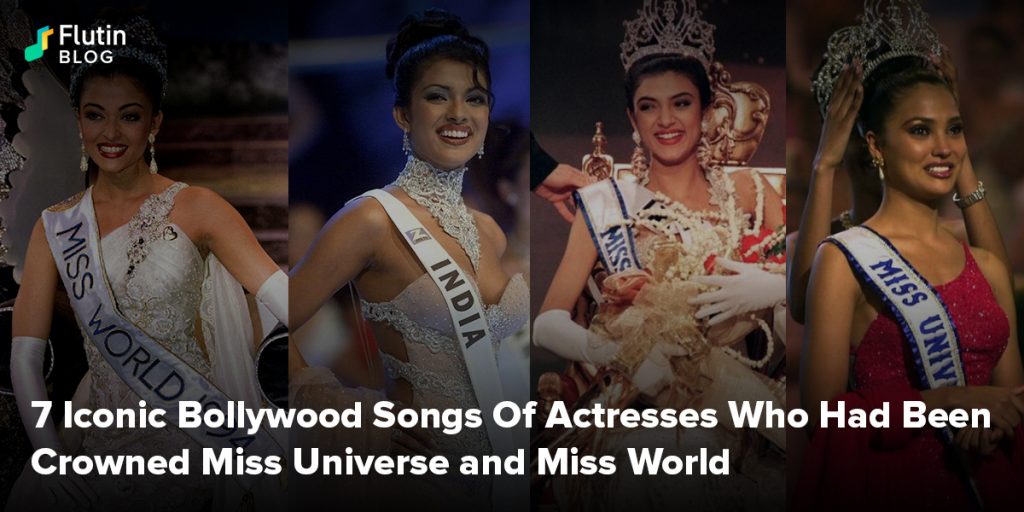 The stunning beauty of Indian divas has been globally acknowledged, having been crowned titles such as Miss Universe and Miss World. However, these women have proved that they are not only about the looks. Global beauty pageant winners such as Priyanka Chopra Jonas, Aishwarya Rai Bachchan, Lara Dutta and Sushmita Sen have excelled not only as actresses but also as producers, entrepreneurs, philanthropists and more. Let's take a look at 7 iconic Bollywood songs that show us a glimpse of their enormous talents.

1. Kajra Re


Even though she started in just this song, Kajra Re is undoubtedly one of the best Aishwarya Rai songs of all time. Dancing alongside her now hubby and father-in-law, this raging superhit track showed us some sensuous moves by our beauty queen.

2. Phir Le Aya Dil


The movie Barfi! is one of the best performances by the multi talented diva Priyanka Chopra. Sung by the king of soothing melodies Arijit Singh, this song plucks the deepest emotional strings in our hearts regardless of how many times we hear it.

3. Laga Laga Re


Actresses amplifying Indian beauty dressed in sarees and soaked in the rain have time and again floored us. However, Sushmita Sen took it to the next level in this track from the movie Maine Pyaar Kyun Kiya. Moving ever so graciously in the rain, it's one of the greatest Sushmita Sen songs of all time.

4. Aisa Jadoo Dala Re


This was a typical item number from the movie Khakee. So, what made it a mega hit? Sunidhi Chauhan's powerful vocals are done justice by the supremely beautiful and talented Lara Dutta. Lara's erotic moves proved that she's not only an incredible actress but also a phenomenal dancer.

5. Dola Re Dola


If anyone could have shone in her own light alongside the dancing diva Madhuri Dixit, it was Aishwarya Rai Bachchan. Yet again, Sanjay Leela Bhansali brought out the best in his actors and Aishwarya (together with Madhuri) effortlessly pulled off the dance moves that would have even professional dancers sweat.

6. Tune Maari Entriyaan


This song couldn't be farther away from Phir Le Aya Dil when it comes to the style and feel of the songs. But that didn't stop the versatile queen Priyanka Chopra Jonas from acing her performance. Rocking ever so graciously to this peppy number, Priyanka proved yet again that she could nail any and every genre.

7. Tumhe Jo Maine Dekha


The king of romance Shah Rukh Khan paired with Miss Universe Sushmita Sen was surely not a sight we had often seen. However, together they gave us this sizzling track in which their chemistry could easily make them one of the best pairings in Bollywood history.
These were 7 of the many iconic tracks of the Bollywood divas who have previously won the international beauty pageants. You can find all their songs on the Flutin app to relish their soothing, romantic, and upbeat songs for every mood.