Fascinating Facts About American Singer Rihanna That Would Blow Your Mind
February 5, 2021
American singer Rihanna 's tweet about the ongoing farmers' protest has caused an uproar amongst her desi fans who didn't expect the global icon to be concerned about the happenings at the Delhi border. This has led the desi fans to wonder what more Rihanna facts they aren't aware of. And we are here to help. Read on to discover some lesser known facts about our RiRi.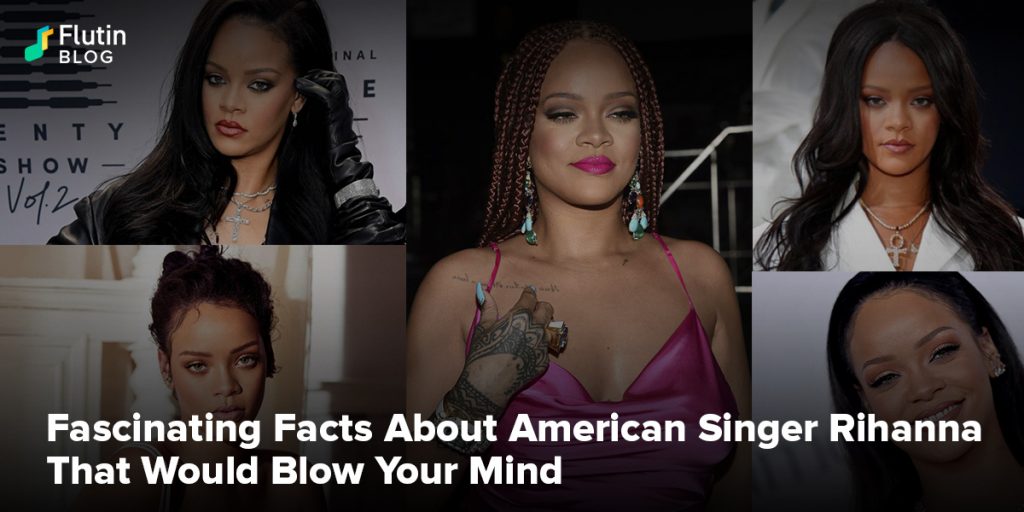 It's safe to say that American singer Rihanna is a celebrity amongst celebrities. Be it her magnanimous charity work, her distinct fashion sense or her top-selling records, our RiRi is an international sensation. And when this global megastar vested concern in Indian Affairs (the farmers' protest), we desi fans couldn't help but dive into Rihanna facts to see what more we've missed. So, here are some lesser known facts about the Barbados Babe.

1. The Rihanna Day

In Barbados, former Prime Minister David Thompson dedicated a day for Rihanna in 2008. Since then, 22nd February has been celebrated as Rihanna Day, wherein people come together and celebrate by listening to her songs. They changed the street's name, where she used to live, to 'Rihanna Drive.'

2. Her empowering tale

It's no secret that Rihanna went through an incredibly tough time while dating Chris Brown. She survived through physical assault and mental health complications to overcome that dark phase. Unfortunately, leaked tapes and recordings made the matter public, much to the talented singer's dismay. This inspired STOParazzi to propose a law banning the release of photos, videos and other information to protect the victims.


3. Leg insurance

Yes, you read that quite right. More than a decade ago, Rihanna won Gillette's Venus Breeze competition for having the best legs. After that, she had her legs insured for a million dollars.

4. Military Training

Our girl RiRi is a lot tougher than you think. In her home country Barbados, Rihanna used to be a part of a sub-military program as an army cadet. She claims that this training helped her prepare for the beauty pageant that she entered in 2004.

5. The Umbrella Story

Rihanna's global hit track Umbrella wasn't originally written for her. It was initially written for Britney Spears, who denied the offer and the rest is history. The song's roaring success raised concerns in the singer's mind, who feared that people might try to bring umbrellas to her concert and end up hurting each other. Hence, she banned them in her concerts.

6. The Man Behind Her Success

Did you know that it was rapper Jay-Z who discovered Rihanna? She was instantly signed in after her audition at the age of 16. In fact, L.A. Reid, mesmerized by her, insisted that she mustn't leave the building without signing the contract.


Bonus: The Top 5 Rihanna songs

Rihanna has countless hits to her credit. But, if we had to pick the five best ones, we would go with these: Diamonds, Rude Boy, Umbrella (ft. Jay Z), Bitch Better Have My Money and This Is What You Came For (with Calvin Harris).
Singer Rihanna sets the perfect example for her fans who look up to her and her work. If you want to listen to her best songs, install the Flutin app today to set up your playlist and listen to that angelic voice anywhere, anytime.